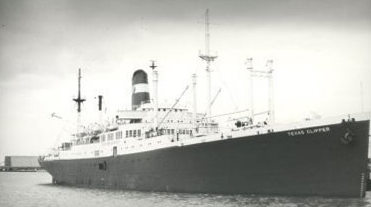 Weather permitting, the Texas Clipper is scheduled to be sunk off South Padre Island to create a new artificial reef November 15, 2007. The Texas Artificial Reef Program staff in the Coastal Fisheries Division of Texas Parks & Wildlife Department (TPWD) have been working for years on the Clipper project, the latest in a diverse series of artificial reefs.
Resource managers have been involved in artificial reef development off the Texas coast for over 50 years. In the mid 1970's, the Texas Coastal and Marine Council reefed 12 obsolete WWII Liberty Ships in the Gulf of Mexico, forming the foundation of the current program.
In 1989, TPWD was designated by the Texas Legislature to develop artificial reef potential off Texas. To date, the Texas Artificial Reef Program has put more than 90 obsolete petroleum structures located at 58 reef sites and has received over $10 million in donations. Other materials used in the construction of reefs include: a T2 Tanker, a navy YR dive barge, several other barges and tugboats, and over 900 land based materials such as concrete culverts, concrete reef balls, and one-ton quarry blocks.
Partly because of the ship's unique three-part history, the Clipper story is expected to capture national news headlines.
At present, weather forecasts show good conditions for Thursday's deployment, but the situation could change. A special Texas Clipper Reefing Hotline can be reached toll-free phone at (800) 792-1112; then enter 9 and then enter 8830# to hear the latest recorded message.