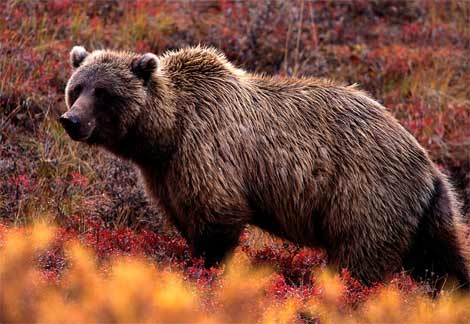 This year has been an eventful year for encounters between hunters and grizzlies in the northern Rockies. The latest event involved a wildlife official, Vic Workman of the Montana Fish, Wildlife and Parks Commission (MFWP).
On sunday, November 25th, Workman was hunting near Whitefish Lake with a friend when a lone grizzly charged from 30 feet. Workman yelled at the bear, then fired from the hip at only 10-feet? The shot connected and the big bear veered off.
Workman and his friend were not injured, but the MFWP is following up today to determine the fate of the bear.
Workman, a realtor in Whitefish, has had other exciting calls during his tenure on the Wildlife Commission. Although this grizzly-related incident occurred on his private time, he had to spend the night in the Bob Marshall in February of 2006 after the helicopter he was in was forced to make an emergency landing during a snow storm that struck during a winter elk count.
Several Montana news outlets covered this most recent incident, including the Helena Independent Record.