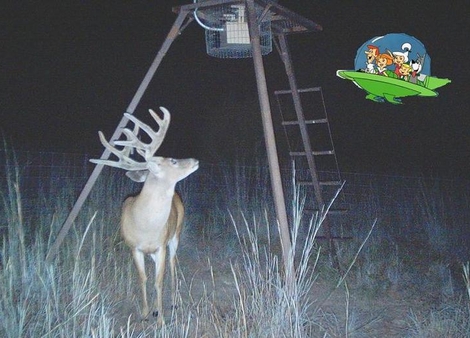 Machinist Ricky Sorrells said friends made fun of him when he told them he saw a flat, metallic object hovering about 300-feet over a pasture behind his Dublin home. But that wasn't enough to stop him from coming forward after he read similar accounts in the Stephenville Empire-Tribune.
"You hear about big bass or big buck in the area, but this is a different deal," Sorrells said. "It feels good to hear that other people saw something, because that means I'm not crazy."
Sorrells said he has seen the object several times. He said he watched it through his deer hunting rifle's scope and described it as very large and without seams, nuts or bolts.
Several dozen people in the Dublin area — including a pilot, county constable and business owners — insist they have seen a large silent object with bright lights flying low and fast. Some reported seeing fighter jets chasing it.
Officials at the region's two Air Force bases — Dyess in Abilene and Sheppard in Wichita Falls — also said none of their aircraft were in the area last week. The Air Force no longer investigates UFOs.
Fourteen percent of Americans polled last year by The Associated Press and Ipsos say they have seen a UFO.