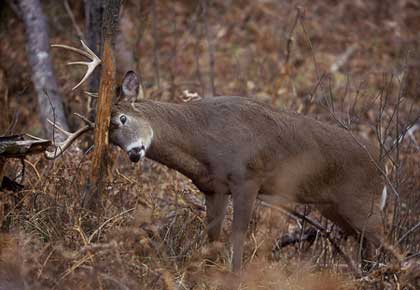 How many LAMPS permits can you get?
The number of LAMPS permits issued are calculated for your property based on acreage and habitat types, as well as white-tailed deer density information from the county. Texas Parks & Wildlife Department (TPWD) does not have the flexibility to alter issuance rates on individual properties. Permit issuance may increase or decrease with a change in habitat or county-wide harvest rate. Generally speaking, properties with better quality habitat will receive a greater number of permits.
How long does it take to receive LAMPS permits?
It can take up to 6 weeks to process your application. After October 1st, applicants are not guaranteed a response during the hunting season. So the earlier you can submit your information, the quicker your response time.
What are "doe days?"
TPWD has designated days in certain counties of Texas during which antlerless deer may be legally harvested without antlerless deer permits. These are commonly called "doe days."
If LAMPS permits are issued for a property, ALL antlerless deer taken on that property during the General Season, including doe days, must have LAMPS permits attached.
If you are accepted into LAMPS but qualify for "0" permits, you may use doe days to harvest doe deer. For more information, consult the current TPWD Outdoor Annual for county-by-county regulations or call any TPWD office.