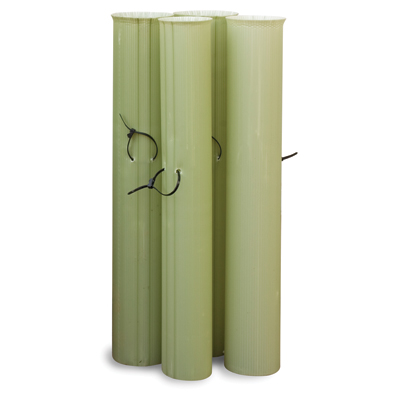 The Treessentials Company is a Minnesota-based company offering tree seedling establishment tools including the Tubex® Treeshelters, VisPore Tree Mats, Right Start Fertilizer Packets and Tree Guard Deer Repellent, tree planting advice, and recommendations. Our tools greatly improve seedling survival and increase planting success.
The primary goal of the Treessentials Company is the successful establishment of difficult to grow seedlings on challenging sites. We work with private landowners, wildlife managers and foresters, federal, state and local land management agencies, and non-profit habitat organizations across the country to achieve that success.
Our tools protect seedlings on reforestation projects, habitat improvement projects and riparian buffers in sensitive watersheds; mine land reclamation sites, desert restoration sites and more throughout the country.
The Treessentials Company and our international partner, Tubex UK, Ltd., are the world leaders in seedling establishment technology. Our tools protect millions of new seedlings each and every planting season in more than twenty-five countries around the world. They are essential for use on sensitive projects where survival and success are critical.
Many land management agencies and habitat organizations recognize the importance of these necessary tools in the achievement of planting success. These agencies and organizations make cost-share funds and grants available for the use of properly designed Treeshelters, weed control mats, fertilizers and deer repellents.
We look forward to the opportunity to work with you in designing tree planting projects to meet the specific needs in your area. Please contact us to request samples and information at the telephone numbers and web site below. Let us know how we can be of service to you.