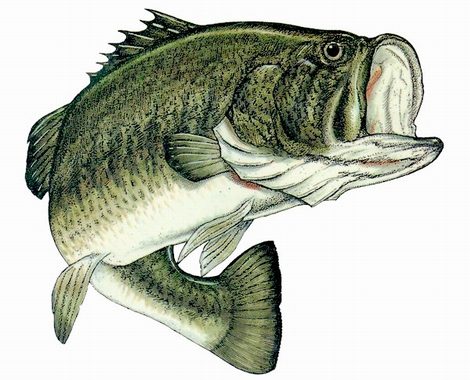 The Toyota Texas Bass Classic, a Professional Anglers Association sanctioned event, is only one month away from its return to Lake Fork. The April 18-20 team competition benefits Texas Parks & Wildlife Department (TPWD) efforts to introduce young people and urban families to fishing and the outdoors.
Title sponsor for the event is Toyota. Tournament partners include Bass Pro Shops, Nitro, 96.3 KSCS and 96.7 the Texas Twister.
Lake Fork is one of the most prolific fishing spots in the United States for largemouth bass. TPWD manages the lake with rules designed to protect fish of certain sizes and maintain a healthy fishery. Fish in a length "slot" between 16 and 24 inches must be returned to the lake immediately when they are caught. The tournament's rules have been designed to obey the slot limits without inhibiting the anglers' competitive zeal. Independent observers on each boat use Boga-Grip scales to weigh each fish and live scoring keeps the fans up-to-date throughout the day. Fish are released immediately after weighing.
The family-friendly event will feature the biggest names in professional angling for three days of tournament fishing and Trace Adkins headlining an all-star country music line-up.
The second-year event consists of 26 four-man teams captained by some of the top anglers in the world, including: 2008 Bassmaster Classic winner Alton Jones, four-time Angler of the Year Kevin VanDam and 2007 winning captain Terry "Big Show" Scroggins. Teams split into groups of two and fish in morning and afternoon flights. Only the top five teams by cumulative weight advance to Sunday's final round. The team with the largest total weight after three days will win the winner's share of the $750,000 purse and highlight the area's lake management program.
Country music star Trace Adkins will be the headline entertainer for the event, performing on Saturday, April 19 at 5:30 p.m. Local favorite Kacey Musgraves will perform earlier on Saturday. Robert Earl Keen will be the featured entertainer on Sunday, April 20, with Roger Creager also performing. In addition, there will be recreational and educational activities for kids and families during the tournament.
CBS Sports will broadcast a one-hour special reprising the Toyota Texas Bass Classic on Sunday, May 11. It will feature highlights from the three tournament days, with a focus on the final teams and the awards ceremony.
A three-day Ticket Book valid for all the events at Lake Fork, April 18, 19 and 20 is $20 in advance and $25 on-site. One-day tickets are also available for $10. Kids 17 and under are admitted free with a ticketed adult. Tickets are now on sale at Toyota Texas Bass Classic or (866) 907-0143 and at participating Bass Pro Shops locations and Brookshire's grocery stores.
Proceeds from the event go towards a donation to benefit Texas Parks and Wildlife Department programs. Last year's $250,000 donation is helping fund TPWD outreach efforts like the Neighborhood Fishing Program, Texas State-Fish Art Contest, the Take Me Fishing mobile angler education trailer, and "How To Fish" video clips on the TPWD Web site.