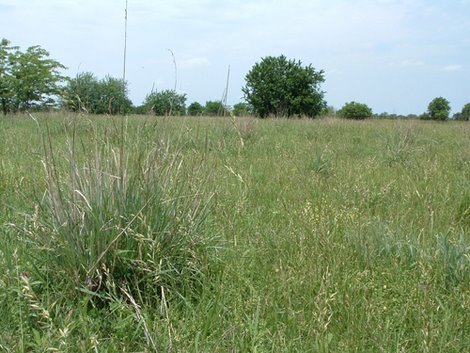 Native warm-season grasses provide critical cover for many wildlife species, and successful establishment and management of these grasses are essential to their use and acceptance by landowners. In continuing efforts to help restore declining populations of bobwhite quail and other wildlife species through restoration of native grassland habitats, and to better help agricultural producers establish and manage stands of native grass for hay, pasture, and biofuels, a new full-length color native grasses manual has been produced.
This new reference manual, "Native Warm-Season Grasses: Identification/Establishment/Management for Wildlife and Forage Production in the Mid-South" by C. A. Harper, G. E. Bates, M. P. Hansbrough, M. J. Gudlin, J. P. Gruchy and P. D. Keyser (189 pp.), published by the University of Tennessee Extension, is available for purchase at $35 per copy. The manual can be viewed by chapter on-line, or complete bound copies ordered through the University of Tennessee Extension website located here.
Questions and comments regarding the manual can be directed to the primary author, Dr. Craig Harper, at charper@utk.edu. Single copies of the previous, shorter (28 page) "Landowner's Guide to Native Warm-Season Grasses in the Mid-South" can also be downloaded at the same UT Extension website or obtained at no charge through any University of Tennessee Extension county office.