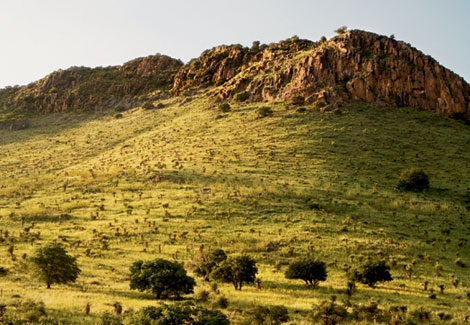 Several members of the Texas Parks and Wildlife Department Wildlife Division staff will be in the Trans-Pecos this week to support a weeklong youth camp run by the Texas chapter of The Wildlife Society (TCTWS). Misty Sumner will act as camp director and be a presenter at the TCTWS Wildlife Conservation Camp at the Davis Mountains Preserve. Biologists Matt Wagner and Ruben Cantu, who is TCTWS president this year, will also attend a Texas chapter committee meeting.
The Wildlife Society, founded in 1937, is an international, non-profit scientific and educational organization serving and representing wildlife professionals, with goals to promote wildlife stewardship through science and education. The Texas chapter was formed in 1965, with efforts designed to involve resource professionals and stimulate involvement by all concerned individuals.
The chapter's next annual meeting comes up February 26-29, 2009 in Lubbock, Texas. See the chapter Web site for more information on the meeting and ongoing activities.