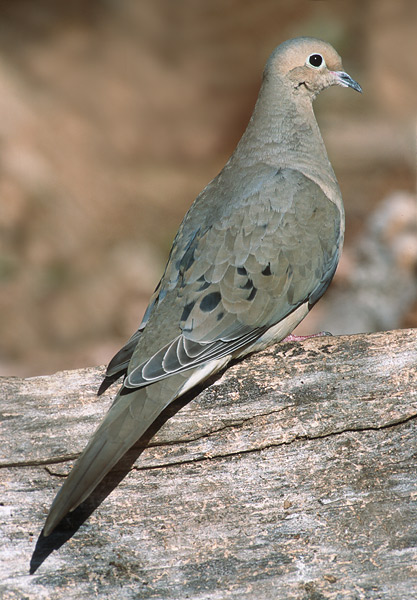 The Texas Parks and Wildlife Department is proposing moving the South Zone second split of dove season deeper into January, but otherwise is recommending minimal changes to the 2008-09 Early Migratory Game Bird Proclamation. TPWD staff announced the proposed dove and teal season calendar during the Regulations Committee meeting of the Texas Parks and Wildlife Commission, Wednesday, May 21.
The proposed dove season in the North Zone would run Sept. 1-Oct. 30, with a 15-bird bag and not more than two white-tipped doves; the Central Zone would be Sept. 1-Oct. 30 and reopen Dec. 26-Jan. 4, with a 12-bird bag and not more than two white-tipped doves; and the South Zone would run Sept. 20-Nov. 2, reopening Dec. 26-Jan. 20 with a 12 bird bag and not more than two white-tipped doves. Possession limit is twice the daily bag.
The Special South Texas Whitewing Zone, which now encompasses land west of I-35 and south of U. S. Highway 90, would open to white-winged dove afternoon-only (noon to sunset) hunting the first two Saturdays and Sundays in September and reopen Sept. 20-Nov. 2 and again from Dec. 26-Jan. 16. The daily bag limit is 12 birds, not more than four (4) mourning doves during the first two weekend splits and two (2) white-tipped doves.
In South Texas, a few hunters have requested more hunting opportunity in January. To accommodate this request, the department is proposing to move one week from the end of the first season segment (Nov. 3-9) and put it in January (Jan. 14-20). Quail and deer hunting would still be concurrent during either of these periods. The public is urged to provide public comment online at www.tpwd.state.tx.us/business/feedback/public_comment before June 26.
The early teal season is proposed tentatively for Sept. 13-28 if a 16-day season is granted by the U.S. Fish and Wildlife Service or Sept. 20-28 under a 9-day season framework. The daily bag limit for teal is four.
Suggested dates for ducks and geese were also presented to the Commission and simply reflected calendar adjustments from last year. Upon completion of breeding population surveys and development of harvest packages, dates will be refined and provided for public comment probably in late July or early August.
One change that was proposed is shifting the crane season one week later. By suggesting this change, the crane season will run one week later in Zones A and B, take advantage of the entire season length and close one week later. With this suggested change, the Light Goose Conservation Order will open a few days later than in past years in the west Goose Zone. Season dates for sandhill cranes are as follow:
– Zone A-Nov. 8 — Feb. 8. Bag Limit: 3
– Zone B: Nov. 28 — Feb. 8, Bag Limit: 3
– Zone C: Dec. 20 — Jan. 25, Bag Limit: 2