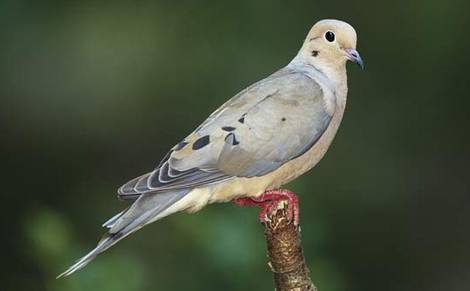 Dove season has kicked off in Texas and reports, like the doves, have been scattered between fair and exceptional. Find out more about Texas' north, central, and south zone dove hunting reports below:
North Zone Dove: Best hunts have been had over plowed sunflowers and cut milo fields. Hunts near Amarillo and counties north have taken good numbers of dove over watering holes in the afternoon. The region received enough rains in August to fill some dry playas. Areas north of Abilene have been solid over row crops and water in the afternoon. Fields north of Fort Worth have seen scattered birds since the opener. A few new birds arrived with the north winds last week. Lamar County saw better shoots in soy beans. Prospects are fair to good.
Central Zone Dove: The northern region of the zone is still holding huntable numbers of mourners. The front last week deposited new birds to the area. Harrison, Gregg and Marion county fields have seen best shoots around water in the afternoon. Comanche County and Brown County fields of sunflowers have been best in the afternoon around water. Best flights of whitewings remain in the San Antonio corridor around Castroville and Hondo. Uvalde hunts have been steady as well. Outfitters have reported better flights in the afternoon. Doves are scattered along the southern end of the zone. Good hunts have been posted near Dayton, Liberty, China and Devers, but since the opener, dove hunting has been fair to good. Outfitters said they lost most of their birds with the rains in late August. Prospects are fair to good.
Special White-Winged Dove Area: Last weekend saw good shoots in corn, milo, sunflowers and plowed fields. Those able to hunt water saw great afternoon shoots. Saturday and Sunday are the last days of the special season. As a reminder: afternoon-only hunting is permitted. Rains and winds associated with Hurricane Ike could put a damper on the flight, especially if South Texas receives a direct hit.