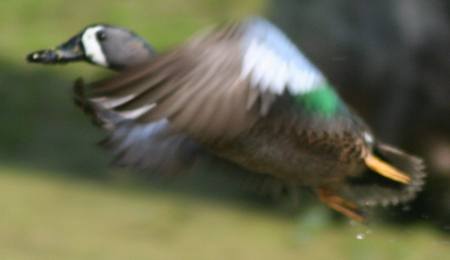 The Texas teal prospects are plain and simple: if you have water, you should have birds when the hunting season opens on September 13. However, coastal hunters have another variable — where is Hurricane Ike, forecasted to come ashore sometime Saturday, going to make landfall?
And, if winds blow at hurricane force, what will that do to the teal in the area for the remainder of the season? Good numbers of teal have been reported along the coast, but water is scarce, especially along the coastal prairies. Some outfitters say they cannot get water from canal systems since farmers are using so much water to pour over second-cropped rice.
Those with wells have water, but they paid a heavy price to pump it with farm diesel still hovering around $4 a gallon. Tides have risen on the coast and should rise even more with the approaching storm. That should push new water to barren tidal flats and ponds.
Regardles, teal hunting prospects are good for those with water, unless, of course, the hurricane hits somewhere along the middle or upper coast.