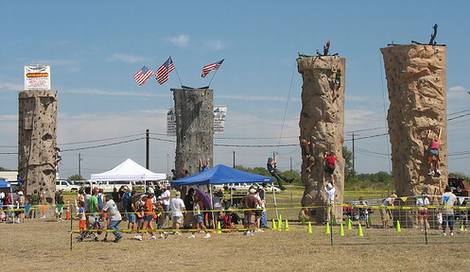 Hundreds of Texas Parks and Wildlife Department employees, most of them in the Austin area but also many at field locations, are making final preparations for annual Wildlife Expo on the weekend of Octobert 4-5. The Expo takes place at the TPWD headquarters in Austin, Texas.
Each year, outdoor activities are celebrated at this outdoor expo. Visitors can expect to see everything from rock climbing areas, to falconry, to shooting demonstrations, and even kayaking and vendor booths. Since dozens of game wardens continue to work Hurrica Ike, the Wild Game Cooking area and some other activities may have a reduced presence, but it will still be well worth the trip.
In addition, Coastal Fisheries Division staff busy with hurricane recovery on the upper coast have stated that the stingray touch tank will not be availalbe this year, but there will still be fish! Texas Parks and Wildlife Department is anticipating another big weekend for conservation outreach. Will you be there?