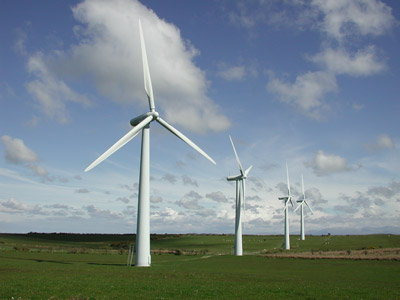 The South Plains Agriculture Wind and Wildlife Conference will take place February 13, 2009, at the American Wind Power Center and Museum in Lubbock, Texas. The event is sponsored by Texas Parks and Wildlife Department, Texas Wildlife Association, and Texas AgriLife Extension. The conference is intended to provide an objective overview of wind energy development trends and how they could affect wildlife and natural resources. Conference agenda topics include:
• The Way the Wind Blows: History and Current State of Wind Energy
• The Past, Present, and Future of Wind: Energy in the South Plains
• Anatomy of a Wind Turbine and Construction of Wind Turbines
• Wind and Wildlife: What We Know and Don't Know
• Wind and Lesser Prairie-Chickens: The Role of a Candidate Species
• Wind Development and Wildlife Associated with Playa Wetlands
• Catered Lunch—Legislative Presentation
• CREZ and Transmission
• Land Appraisals and Real Estate Impacts
• Community Wind – Small Tract Landowners and Wildlife Concerns
• Wind Development and South Plains Land Uses: Are They Environmentally & Economically Compatible?
• TPWD Voluntary Wind Guidelines and Federal Wind Guidelines
• Landowner Panel- Multiple Perspectives
• What Does the Future Hold?
• Optional- Wind Power Center Tour
The conference $50 late registration fee includes a catered lunch, with late registration through February 3 and door registration possible afterward. Conference details and registration instructions are on the TWA Website. For more information, contact Heather Whitlaw at Heather.Whitlaw@tpwd.state.tx.us or (806) 742-4968.