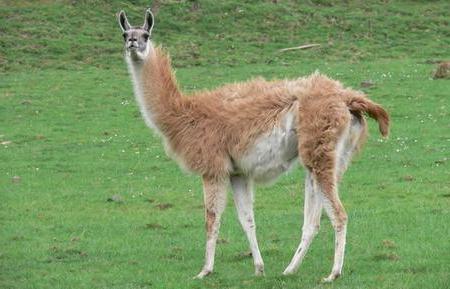 A New York hunter may be feeling a bit sheepish after mistaking a feral llama in Paradise Valley for a Rocky Mountain elk, but he apparently did not violate any laws. Rusty Saunders of Fort Edward, New York, called a Fish, Wildlife and Parks warden in Livingston [Montana] in November to turn himself in after shooting the llama, according to Mel Frost, FWP information officer in Bozeman. Since FWP does not deal with livestock shootings, they immediately turned the investigation over to the Montana Department of Livestock. After investigating, the Livestock Department turned the matter over to Park County authorities without issuing any citations.
"We don't have any statute to prevent that kind of thing," said Steve Merritt, information officer for the Livestock Department in Helena. Photos that the Livestock Department took during its investigation … have ended up on blogs across the country, generating derisive remarks from hunters. Under a subject heading of "Hunting llamas in Big Sky Country," e-mail parodied MasterCard's "priceless" advertising campaign:
.30-06 rifle with Leupold Scope-$650
Out of state license-$600
Gas to drive from New York-$700
Taking a trophy Montana llama- priceless
Despite the press (and even me above) using the word "hunter," this guy is most definitely not a hunter. I do not know all of the details surrounding the llama harvest, but a hunter should clearly recognize his or her intended game.