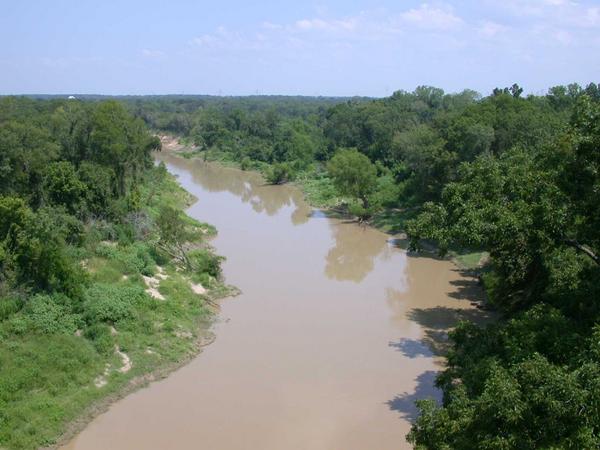 A new web site, radio series, and upcoming video documentary about the Trinity River were recently announced by public television station KERA-TV in Dallas. The extensive Trinity River web site for the project allows visitors to explore the geography, ecology and cultural history of the river through interactive maps, videos, and photographs. The river's site includes a living archive where visitors can also share personal memories and observations about the Trinity and the current plans to redevelop. The web site is presented in pertinent sections.
Explore offers a map-based history of Dallas' attempts to manage the river's tendency to flood and looks at the challenges of managing pollution in the river. Visualize shows visitors the Trinity River system as a whole and offers an interactive way to experience the hidden beauty of the vast network of creeks, forks, and water sources that feed the river in North Texas. Voices features a collection of short interviews with people who offer their memories and observations about the river. Visitors are invited to share their own memories and opinions and contribute photographs and videos in the Share/Community section of the site.
Additional story-based content as well as classroom orientated educational materials will be added to the Web site throughout the year. The TV documentary to air this fall on KERA was developed in part using video provided by Texas Parks and Wildlife Department (TPWD), and it features input from the department's experts. TPWD has a good partnership relationship with KERA, as the station airs the TPWD television series and has been a key partner to help create and broadcast department water resource documentaries. Looks like a good deal regarding information on the Trinity River, but no talk about the latest Dallas reservoir.