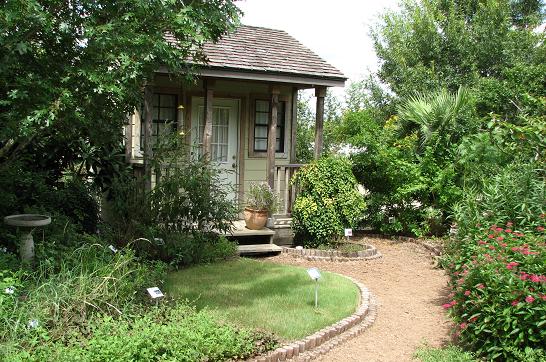 An updated and revised version of the book "Texas Wildscapes: Gardening for Wildlife" will be available through Texas A&M Press and fine booksellers everywhere beginning on November 14, 2009. Author Kelly Conrad Bender of the Texas Parks and Wildlife Department's (TPWD) Urban Wildlife Program worked with many partners to create the update, which comes with a new companion DVD. As Bender says, "No more long, confusing tables in the back of the book–all that has been replaced by a convenient, easy-to-use DVD that will help you look for just the right grouping of plants for your Wildscape."
She credits "a huge debt of gratitude" to the Capital Area Chapter, Texas Master Naturalists, who were instrumental in completing the DVD. For those who want to manage small acreage properties, there's even new a "Virtual Biologist" in the Planning section of the DVD that asks questions about the landowner's goals and property, then produces a habitat management plan consistent with 1-d-1 tax valuation, wildlife option.
Bender says employees should feel free to post online reviews in the Amazon.com reviews section. She reminds everyone that all book sale proceeds go to support wildlife and habitat conservation and public education. The 152-page book includes 154 color photos, plus maps, landscaping diagrams and other resources. The book costs $24.95, and can be purchased online through the Texas A&M Press Web site, by phone at (800) 826-8911, or at major booksellers across the state.