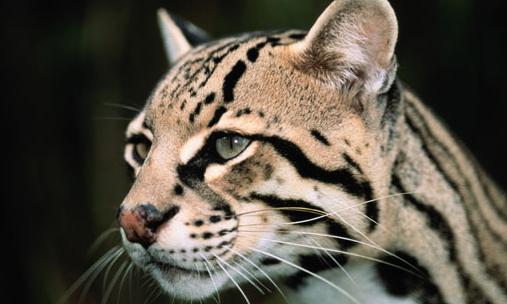 Texas Parks and Wildlife Department (TPWD) Game Warden Matt Waggoner, based in Palo Pinto County, is investigating the discovery of a dead ocelot east of Palo Pinto early Sunday. This member of the cat species is normally found only in the lower Rio Grande Valley, so the presence of an ocelot in Northwest Texas is highly unusual, Waggoner said.
A motorist spotted the dead animal along the right of way of Highway 180 as of the county seat about 7:45 a.m. Sunday. After viewing the animal and realizing it was probably an ocelot, the woman's father-in-law called Parks and Wildlife. Waggoner took custody of the carcass and refrigerated it.
Monday morning, Wildlife Division biologist James Edwards and retired biologist Jim Dillard viewed the animal and confirmed it was indeed an ocelot. It appeared to have been hit by a motor vehicle. According to Waggoner, it weighed about 35 pounds.
The warden is still looking into whether the animal had been living in the wild or possibly wandered off from captivity somewhere in the area.