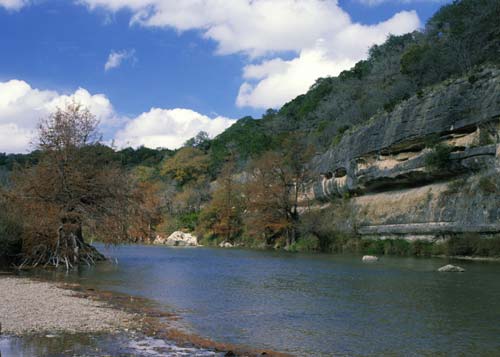 If you enjoy science and the outdoors, head over to Guadalupe River State Park (GRSP) on April 24th for a Family Fun Science Festival! Interpretive Services and the staff of GRSP cordially invite you to bring your families to attend a grand opening celebration for the children's interactive Discovery Center newly installed in the park. Families can enjoy a free hot dog lunch from the Friend's Group before trying twenty different stations of science activities including nature drawing, looking at river insects under microscopes, petting live crawfish and taking home native plant seeds.
Highlights of the science-based event:
Where: Guadalupe River State Park
When: April 24th, 2010
Public attending: 9:30am-3:30pm
What: Combined Discovery Center Grand Opening and Earth Day event
How Much: All activities are free with park admission or pass!
For more information on the action-packed science night with fun for everyone, make sure you contact:
Wendy Womack
Interpretive Planner
Texas Parks and Wildlife
1340 Airport Commerce Drive
Austin, TX 78719
Phone: (512) 389-8598
Fax: (512) 389-8462