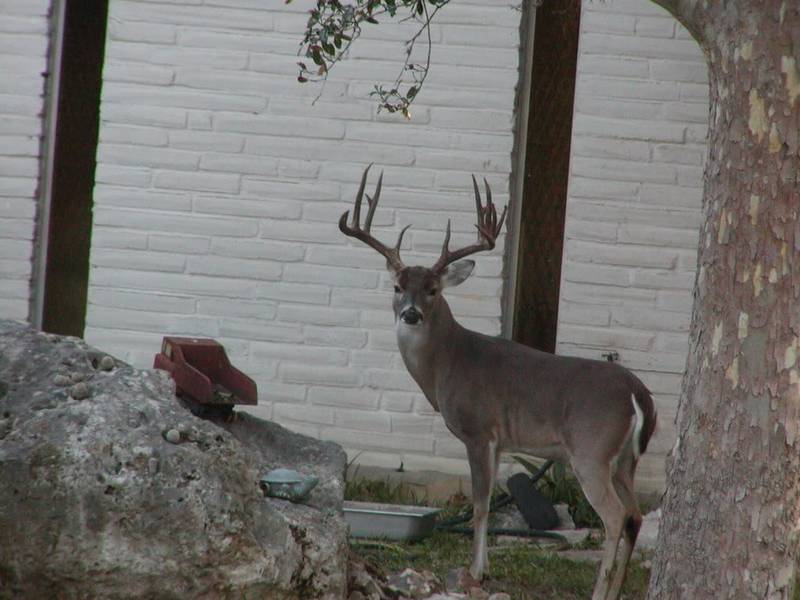 Everyone loves white-tailed deer, right? Wrong. Deer cause millions of dollars in damage each year in the United States, so it should come as no surprise that some people downright despise them. Just ask some of the automobile insurers. The problem of deer overpopulation continues to plague one are of San Antoniono, Texas, known as Hollywood Park. But for every person that wants the deer removed, there is another that loves these wild animals. As such, there have been efforts to thin out the suburb's deer population, but they have been met with opposition from everyone from animal-loving residents to state bureaucrats, city deer control expert Will Mangum told City Council on March 16.
"Some area ranchers were interested in taking our deer," Mangum told council about the just completed deer season, "but none had received permits, because their paperwork came in too late." He says it is far more complex than simply picking up Hollywood Park's deer and depositing them onto a ranch.

"The ranchers first need to contact their wildlife biologist, who surveys the land and provides specific permits on how many bucks and how many does they can take. They then need to get a release site permit from the state. We're powerless without the RSP."
He said all of the proposed release sites either failed to obtain the permit or missed the deadline, even though many ranches genuinely need deer to replenish herds that were depleted during last summer's drought. HollywoodPark, he said, was forced to "process" the 35 deer it did capture and donate the meat to the San Antonio Food Bank. Mangum recommended to council that "no feeding signs" be restored around the
city, saying some residents, mainly newcomers, have begun feeding the deer in violation of city ordinance.
This has led to clusters of animals on certain streets, Mangum said, adding that some animal lovers intentionally scare deer away from the collection points so he can't trap them. What has been done isn't helping Hollywood Park deal with its deer problem.
"I can't tell the difference in our deer population after taking those 35 animals out," Mangum said. "We're trying to maintain a certain population."
Councilwoman Ellen Alkire warned that with other neighborhoods and towns such as Elm Creek and Fair Oaks Ranch are also looking to ship out their deer, it may be more difficult in the future for Hollywood Park to find
Bambi a new home.
Urban areas have certain issues that make deer population management difficult. Lots of people and inside the city limits, it's not like animals can be removed through regulated hunting. Now if those deer move out into the country, that would be a different matter all together. But it seems everyone wants to be in the city these days.