Landowners interested in wildlife and habitat management are always looking to jump-start their practices by the direct planting of native species. Often times, high quality native plants can be difficult to find at a reasonable price. The Texas Forest Service West Texas Nursery (WTN) produces and sells quality tree and shrub seedlings at an affordable price allowing Texas landowners to plant large quantities of quality seedlings for natural resource conservation.
From windbreak construction to wildlife plantings, or whatever the need, the WTN can supply quality tree seedlings to fit the purpose of your habitat management project. As a matter of fact, WTN has been working since 1978 to grow seedlings from local seed, providing landowners with trees that are especially adapted to Texas climate and specifically suited for Texas landowners.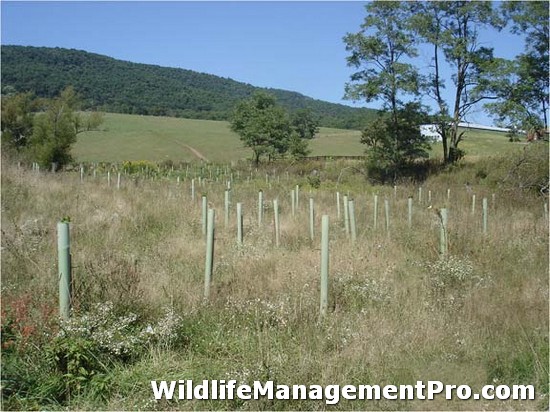 At the time of writing, WTN is still accepting spring orders for windbreak and wildlife seedlings. Now is a great time to purchase and plant these seedlings so that they will be ready to take off once the temperatures start to warm and we get a little moisture, hopefully. Last spring was a wet one, so we can only hope for the wildlife and habitat that the water will once again turn on this year.
For landowners looking for windbreaks and cover, there are currently 9 different evergreen species available. For deer and turkey management projects there are 6 different hardwood species still available that can grow in a variety of soils. There are also specially-designed wildlife packets available with a combination of species selected specifically to enhance and promote habitat for deer, quail and pheasant, squirrel, or turkey populations on your property.
Orders for tree seedlings can be placed through mid-April, while supplies last. For more information on species and availability, please contact the West Texas Nursery at 806-892-3572 or visit their website. Best of luck in your habitat management endeavors!