Texas property owners interested in helping whitetail and other native plants and animals found on their property should be aware of the upcoming habitat management workshop in East Texas. The Henderson County Wildlife Committee will sponsor a white-tailed deer management workshop at the Gus Engeling Wildlife Management Area (WMA) on Saturday, September 24 from 3:00 p.m. to 8:00 p.m.
Topics to be covered include deer management techniques, age and sex ratios, herd health, habitat management, food plots, trophy scoring, data collection, record keeping and census techniques. An optional spotlight deer survey will also be offered for landowners interested in learning more about this survey method to estimate deer populations on their property.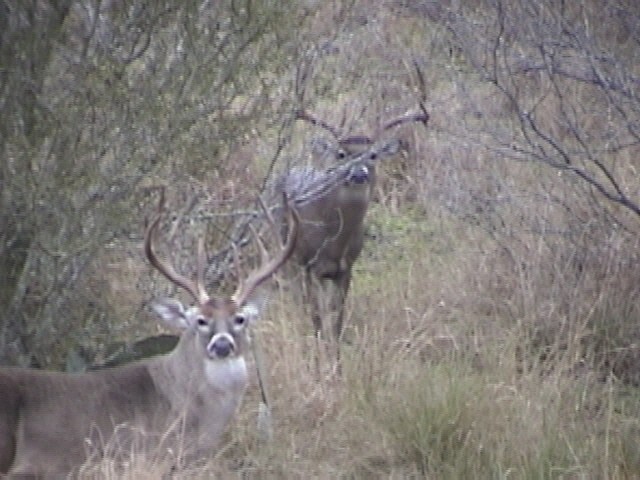 The deer and habitat management workshop at Engeling WMA is limited to the first 60 people to register and registration is open until September 19. To reserve a spot, mail a check for $12 per person, payable to the Henderson County Wildlife Committee, to Gus Engeling WMA, 16149 N. US 287, Tennessee Colony, TX 75861, and include an e-mail address for receipt and workshop information. The $12 fee includes refreshments and a hamburger dinner. For more information contact Eric Woolverton at 903-928-2251.
"The first step in deer management, and one often overlooked, is the establishment of a clear, well defined objective. Deciding on what is to be accomplished is essential because there is no single ideal deer management program. Different objectives may require totally different management actions. For example, if the objective is to increase the number of deer in an area where there are few or no deer, absolute protection from all causes of mortality is the most important management action.

If the objective is to produce trophy quality bucks, important management actions are to keep the herd in balance with food supplies through adequate harvest of doe deer, to protect yearling bucks until they reach an older age when antler development is maximum, and possibly to initiate habitat improvements that increase available food. Where the objective is to reduce serious damage in agricultural crops, important management actions are to increase harvest of antlerless deer and to arrange for adequate hunter access to insure that enough deer are harvested."