For as long as there have been wild animals there have been diseases that plague them. And no one likes wild animals to die from disease more than hunters, especially white-tailed deer hunters. Hunters prefer that those animals be used to help sustain them and their families, but disease is one of those things that is hard to shake. Epizootic Hemorrhagic Disease (EHD) is widespread deer disease that covers much of the whitetail's range. The United State's Great Plains states have been hit hard this year, most notably Wyoming and Texas.
Wyoming Game and Fish biologists have confirmed that EHD has killed a number of white-tailed deer and some pronghorn in the Big Horn Basin, Sheridan and Casper areas this year. Samples from approximately 13 whitetail deer and four pronghorn were collected and tested for hemorrhagic disease–either epizootic hemorrhagic disease or the bluetongue virus. The test results indicated that EHD was the cause for two of the four pronghorn deaths and six of the 13 white-tailed deer. To date, bluetongue virus has not been isolated or detected.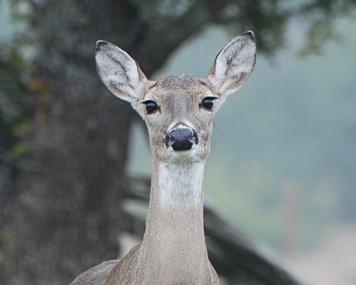 Reports of carcasses along the Tongue River, Little Powder River, Greybull River, Shell Creek and other drainages were received during mid-August and September. "Conditions were ideal for an outbreak of the disease during late summer," said Cynthia Tate, Assistant Veterinarian for the Game and Fish. However, recent cold temperatures should slow the spread of the deer disease as temperatures affect the gnats—–the agents responsible for disease transmission.
When first infected, whitetail deer look healthy and normal. As the disease progresses the animal begins to look weak and ill. The EHD virus can cause spontaneous hemorrhaging in the animal's muscles and organs 5 to 10 days after an animal is infected. Even with a hard frost the EHD deer disease may continue to claim some animals that were previously infected for a couple of weeks.
The last significant outbreak of the disease in the Big Horn Basin was in 2007 and the one previous to that was in 2001. In both of those years in the basin, numbers of white-tailed deer were reduced significantly, however, this outbreak does not appear to be as severe. "The outbreak appears to be localized, but widespread through various parts of certain regions" said Lynn Jahnke, Sheridan wildlife management coordinator for the Game and Fish.
Hunters do not have to worry about getting the disease from eating deer meat. There is no human health concern from the hemorrhagic disease. In fact, humans can not get the disease and neither can most other wild animals. Mule deer occasionally get the disease but not often because they do not tend to inhabit the habitat where most gnats are found. EHD in whitetail deer has run through Wyoming's deer herd this year, but it's not as bad as it could have been.