There are many habitat management practices that can be used to manipulate native plants, but none are better than prescribed burning. It seems that a record-breaking wildfire season has private landowners and state agencies interested in controlling fuel loads. The Texas A&M Institute of Renewable Natural Resources, Texas AgriLife Research and the Texas AgriLife Extension Service have assisted prescribed burn associations throughout the state in forming the new Texas Alliance of Prescribed Burn Association.
The purpose of the prescribed burn alliance will be to safely increase the use of prescribed burning, according Roel Lopez, the institute's associate director. Lopez said prescribed burning, or the controlled application of fire to the naturally occurring buildup of fuels in a predetermined area, has been used for years to improve and manage forests and rangelands, improve wildlife habitat and reduce the risk of devastating wildfires.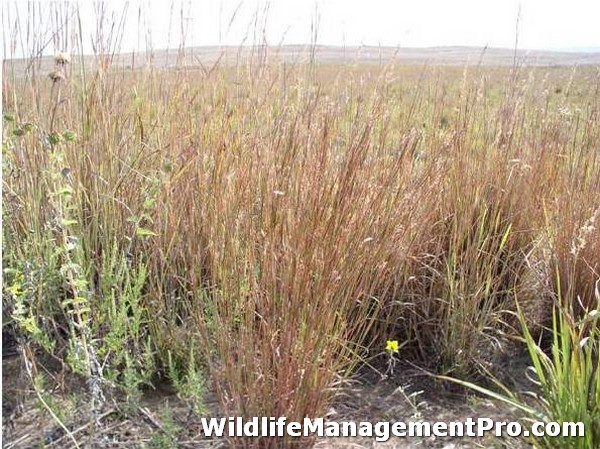 "This statewide alliance, comprised of 11 prescribed burn associations, is particularly important after the wildfire season Texas just had," he said. "Texas reported over 30,000 wildfires with nearly 4 million acres burned. More than 2,000 homes and an additional 2,000 other types of structures were lost."
"The alliance will promote education and training, and increase the practice of safe prescribed burn techniques," said Larry Joe Doherty, the alliance's new president. "Prescribed burning techniques safely applied can reduce the dangers of fuel buildups that lead to the terror of wildfires and its destructive forces. At the same time, we are honoring our duties as good land stewards through wildlife habitat management and and increasing agricultural production."
Jim Kenton, alliance vice president, said the alliance will work collaboratively with private landowners, county governments, federal and state agencies, and natural resource organizations to foster the acceptance and use of prescribed burning in Texas. "Many of the devastating fires were especially dangerous because volatile fuels had been allowed to accumulate in forests and rangelands, becoming detrimental to habitat and the wildlife found there," Kenton said.
Individual ranchers and range managers, federal and state agencies, The Nature Conservancy and wildlife associations have all used prescribed burns and a habitat management tool sporadically since the 1970s, according to alliance officials. In 1997, Texas' first prescribed burn association, the Edwards Plateau Prescribed Burn Association, was established.
Before the newly formed alliance, the 11 prescribed burn associations, which are typically nonprofits owned and operated by more than 1,000 private landowners, worked mostly on their own, Doherty said. "Without uniformity in training and using privately purchased fire equipment, they assisted their neighbors in safely conducting prescribed burns," he said.
Lopez said the institute, AgriLife Research and AgriLife Extension received a funds through a Natural Resources Conservation Service Conservation Innovation Grant to help form the alliance. Funds also were used to design and develop a prescribed fire website to serve the burn associations and develop web-based training for individuals wanting to attain prescribed-burning certification.
Many private landowners understand the benefits of prescribed fire, but lack the experience or confidence to frequently apply prescribed burns," Lopez said in reference to the need for training for this highly beneficial habitat management tool. The prescribed burn alliance is about making Texas lands safer, not about money making. If you are interested in wildlife and habitat management, learn more about the proper use of prescribed fire by contacting your local burn association or Texas' burn alliance.