They key to maintaining healthy plant and animal populations is active management. Habitat enhancement activities on lands promote healthy ecosystems. One way to conserve and preserver valuable wild lands is through conservation easements. Currently, the Farm and Ranch Lands Protection Program (FRPP) administered by the USDA's Natural Resources Conservation Service (NRCS), is accepting applications for funding on a continuous basis. NRCS State Conservationist Salvador Salinas noted that the 2008 Farm Bill provided for a continuous signup to allow eligible entities more opportunities to sign up eligible parcels.
Eligible entities must submit applications on or before March 1, 2012, to receive consideration for conservation easement funding in fiscal year 2012. Only eligible entities may submit applications of eligible farm and ranch land. Eligible entities are State, Tribal, or local governments and non-government organizations that meet specific requirements. The entities must have an established farm and ranch land protection program, have the authority to hold and manage conservation easements; have the capacity to acquire, manage, and enforce the easements; and the funds to match the Federal contribution.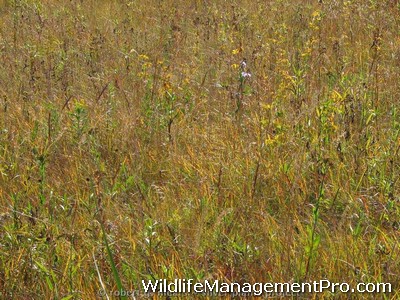 The FRPP can provide up to fifty percent of the appraised fair market value of the conservation easement on the farm or ranch. Conservation and preservation of valuable farms and ranches is one way of habitat management, but it takes people working together. At least fifty percent of the appraised fair market value of the easement must be provided by the eligible entity. Landowners may accept less than the appraised fair market value of the easement; the difference between the appraised value and the purchase price the landowners are willing to accept is considered a landowner donation.
The eligible entity must provide at least twenty-five percent of the purchase price in cash. The eligible entity must also secure the appraisal, survey, and title search, prepare the conservation easement deed, and pay for the closing.
Land proposed for conservation funding in FRPP must meet one of three eligibility categories: contain at least fifty percent prime and unique farmland soils and soils of Statewide and local importance; contain historic or archeological resources; or contain land that supports the farm and ranch land protection policies of state or local programs.
Owners of the eligible lands must have an adjusted gross income of less than one million dollars and be in compliance with the USDA highly erodible land and wetland compliance requirements. FRPP has enrolled over 4,900 acres on 9 farms and ranches in Texas since Congress first authorized the program in 1996. More information including the application forms and ranking criteria can be found right here