Lead Shot. There are many aspects of wildlife management. Most hunters think about game laws – seasons and bag limits. Although regulated hunting is a big part of the North American Model of Wildlife Management, the wise use of our resources is always the number one concern. This includes everything that impacts the wildlife that we chase, including the type of shot we use. The intake of lead shot by various waterfowl species has been well document. Additional studies have found high amounts of lead in processed hunter-killed game. It's definitely out there.
Now, the Center for Biological Diversity and 99 other groups asked U.S. EPA today to regulate lead in hunting ammunition. The petition — the center's second on the issue — says tighter controls would prevent "widespread poisoning" of eagles, California condors and other wildlife. It would also protect public health, the groups say, because lead from ammunition can contaminate the environment, as well as hunted animals that are eventually eaten.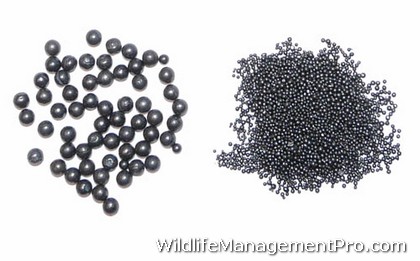 "The unnecessary poisoning of eagles, condors and other wildlife is a national tragedy that the EPA can easily put an end to," the center's Jeff Miller said in a statement. "There are safe, available alternatives to lead ammo for all hunting and shooting sports, so there's no reason for this poisoning to go on."
Specifically, the groups want EPA to regulate lead under its authority granted by the 1976 Toxic Substances Control Act (TSCA). The effort follows previous attempts by the center that failed. In 2010, the group asked EPA for a complete ban on lead from hunting ammunition and fishing gear.
EPA split the petition into two parts — ammunition and fishing tackle. It quickly rejected the ammunition section, saying it lacked authority under TSCA. Last month, it also denied the fishing tackle portion. A federal judge also rejected the group's challenge of EPA's denial of the ammunition section in September.
In the petition filed today, the groups are not calling for a total ban of lead, though many of the groups would support one. Instead, they are calling for regulations on lead in bullets, shotgun pellets and fishing tackle. The petition also seeks federal rules requiring the use of nontoxic bullets for hunting and shooting sports.
The groups are also claiming that EPA's rejection of the previous petition was unfounded, arguing that the agency does indeed have authority over ammunition under TSCA.
Another major difference, said Miller, is that the last petition had five sponsors. This one has 100. Among the groups signing onto the petition are conservationists, hunters, zoologists and veterinarians.
The center's efforts on this front have been strongly opposed by several hunting and fishing groups, including the Congressional Sportsmen's Foundation, which likened it to an assault on hunting and fishing. Miller emphasized that the petition is not about hunting, but rather lead — a potent neurotoxin.
"This isn't about hunting — it's about switching to nontoxic materials to stop preventable lead poisoning," Miller said. "Getting the lead out of hunting ammunition will reduce hunters' lead exposure, too, as well as the health risks to anyone eating shot game."
The center argues that 3,000 tons of lead is put into the environment every year by hunters using it in their ammunition. Another 80,000 tons is used at shooting ranges.
Birds and animals are particularly exposed to lead, they said, because they ingest used pellets and scavenge carcasses. The impact of lead shot on the environment and wildlife should be of greater concern to America's hunters and anglers because it's them and their resource that are at risk. A big part of wildlife management is not only regulating bag limits and seasons, but also how hunters and anglers impact the environment and the animals they pursue.