In many parts of Texas habitat management is range management. Livestock forage, plant communities and wildlife habitat go hand-in-hand. New landowners can get a crash course on ranch management during the annual Texas AgriLife Extension Service Ranch Management University on the Texas A&M University campus in College Station. The class is a great introduction to the importance of enhancing and maintaining the plants found on your property.
The range management workshop is scheduled for April 9-13 at the G. Rollie White Visitor's Center. The workshop is designed to help new landowners improve their understanding regarding management of the various resources they find on their Texas ranch properties, said Dr. Larry Redmon, AgriLife Extension state forage specialist.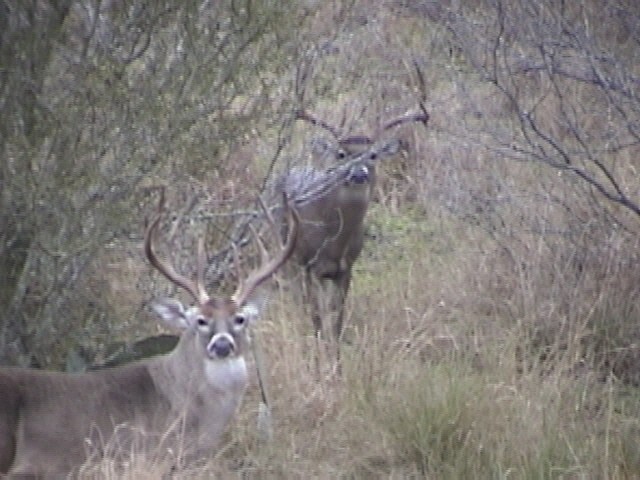 Registration is $500 per person and attendance is limited to the first 50 people who enroll. To register online for the class and to get more information, check out their website and enter "ranch management" into the search window. From there, landowners can find out more about the workshop and get an idea of what to expect.
Redmon said they have offered the range management workshop twice a year for two years. This spring's topics cover: soils, forages, hay, weeds and brush, winter pastures and livestock production, including cattle, horse, sheep and goats. Chute-side talks will be made on live-animal handling and demonstrations of vaccinating, dehorning and castration of cattle.
An agricultural economist will cover profit plans, marketing plans and alternative enterprises, he said. Additionally, wildlife management topics regarding white-tailed deer, turkeys, fish and feral hogs will be addressed.
Field demonstrations will include learning how to assess body condition scores of cattle, how to take proper soil samples and hay samples, and how to assess the fish populations in ponds for pond management, Redmon said. There will also be a discussion regarding pond weeds and a demonstration on hog trap design. All participants will receive a resource CD containing more than 100 publications covering ranch resource management. For more information, call 979-845-4826.