Located in the Llano Uplift of Central Texas, Mason Mountain Wildlife Management Area (WMA) was a working exotic game ranch before Texas Parks and Wildlife Department (TPWD) acquired the tract in 1997. Soon after acquisition TPWD began reducing the exotic and native animal populations to desirable levels. Today, six species of resident exotics provide excellent opportunities to study the effects of African ungulates on local habitat and interactions between exotic and native wildlife such as whitetail deer. The resources of Mason Mountain WMA are dedicated to research concerning the ecology of the Central Mineral Region and its application to wildlife management on private lands.
Area biologists have conducted research projects investigating diets of exotic species, deer breeding behavior, deer census techniques and the re-introduction of the javelina. The Mason Mountain WMA is situated on the boundary between the Central Mineral Region and the Edwards Plateau, and as such, a variety of wildlife habitats are represented. About two-thirds of the area consists of granite-derived soils supporting a community of post oak and blackjack oak. The remainder of the area is dominated by live oak and Texas oak on limestone-derived soils.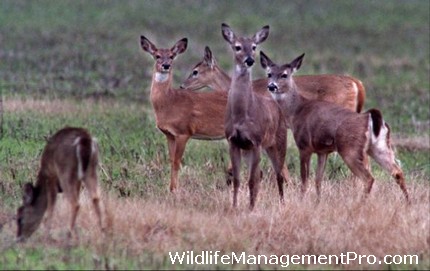 The topography of the area is rough, with steep canyons, caliche hills, and granite outcrops. An 8-foot fence to facilitate scientific investigations encloses the area. Deer populations are maintained at approximately one deer to 12-15 acres, substantively lower than much of the Hill Country, providing outstanding deer hunting opportunities for public hunters selected through the special permit hunt process.
Mason Mountain WMA provides both guided and unguided public hunting opportunity for native and exotic game. Exotic species include kudu, gemsbok, scimitar-horned oryx, waterbuck, and sable. There are also 540 acres of public dove hunting land open during September with sunflower and wheat planted in suitable soil sites. Educational programs are held periodically. Mason Mountain is dedicated to wildlife and habitat management. Landowners in the Central Mineral Region of Texas should visit this management area as a demonstration of what can be done to improve habitat for native wildlife species.