Wildlife management is just as much an art as it is a science. Many folks find this difficult to comprehend since science is based on measurements, data analysis and conclusions. These elements sound a lot like wildlife and habitat management, but environmental conditions are always changing. Wetter-than-average years, droughts, die-offs and reproduction mean ever-changing plant and animal populations. Science is important part of the picture, but when the palette is continually changing, so is the art of wildlife management. Both must work hand-in-hand, and the land manager must always be versed in the science of adaptive resource management.
With this in mind, Texas Parks and Wildlife Department will be offering wildlife management classes for private landowners at the Kerr Wildlife Management Area (WMA) the first friday of every month during August, September and October. These classes will teach participants how to manage their Hill Country lands for the benefit of native plants and animals and will aim to address natural resource concerns in the Edward's Plateau.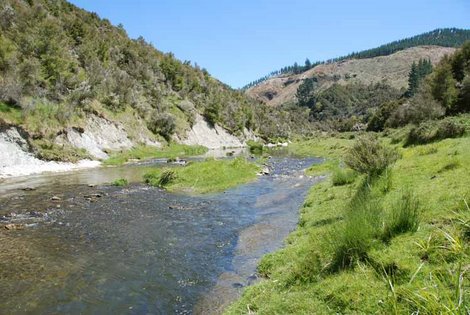 Here is a break down of the Kerr WMA's first Friday classes:
Part 1 – Friday August 3
Elements of Habitat – First seminar of three will deliver the central components in management of any wildlife species, food, water and cover. Join us for programs addressing the diets of native and exotic species, including white-tailed deer. Seminar will also cover water use, development strategies and cover requirements for various species. Wildlife Tax valuation procedures and outdoor tour of sites at the Kerr WMA will follow demonstrating topics covered indoors.
Part 2 – September 7
Natural Resources: Addressing Critical Issues in the Edward's Plateau – Second seminar of three with emphasis on recent research investigations, updates and conclusions involving: rangeland water conservation, feral hogs and white-tailed deer surveys on small acreages in Central Texas.
Part 3 – October 5
Ecosystems Management, Putting it all Together – Finding a cure rather than treating a symptom. The third and final seminar discussing white-tailed deer management, grazing management, prescribed burning, brush control and endangered species. The seminar will also include over 30 years of nutrition and genetics research conducted in the Donnie E. Harmel White-tailed Deer Research Facility.
Reservations are required for these wildlife management classes that will focus on land management. Make sure to contact the Kerr Wildlife Management Area office at 830-238-4483 for more details.