It looks like there will be a chance for land managers in Kerr County and Brown County to learn more about wildlife management. The focus of the trainings will focus on habitat enhancement for wildlife.Two interagency range and wildlife management field days for landowners, land managers and brush control contractors operating in possible endangered species habitat have been scheduled in late May. The Texas A&M AgriLife Extension Service will conduct the meetings in cooperation with the Texas Parks and Wildlife Department, the U.S. Department of Agriculture-Natural Resources Conservation Service, Texas Grazing Lands Conservation Initiative and the Texas Section Society for Range Management.
"Both field days will follow a similar agenda but are tailored for their specific site," said Brian Hays, AgriLife Extension associate director, Texas A&M Institute of Renewable Natural Resources, Gatesville. "Registration for each site will last from 7:45 – 8:15 a.m. followed by the programs which should conclude by 4:15 p.m. The first field day is set for May 29 at the Muse Wildlife Management Area located on County Road 478 about a mile and a half north of Farm To Market Road 1467 in northeastern Brown County.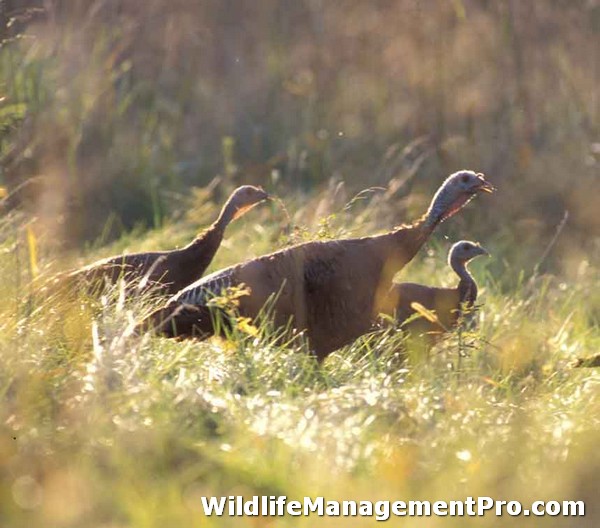 The second program is scheduled for May 30 at the Kerr Wildlife Management Area located at 2625 Farm to Market Road 1340 near Hunt. "We especially encourage any landowner or contractor who plans to conduct brush management within the vicinity of Golden-Cheeked Warbler or Black-capped Vireo habitat as part of work involving the Natural Resources Conservation Service to attend one of these events," Hays said. For those interested in whitetail deer, it's also important to know which woody species they use.
Both field days will start with a morning classroom training followed by field training in the afternoon, and participants are advised to dress accordingly for the afternoon session. Field day topics will include threatened and endangered species updates along with talks and field stops covering grazing, wildlife and brush management for ground nesting songbirds, wild turkey and everything in between.
Three Texas Department of Agriculture continuing educations units – one general, one integrated pest management and one laws and regulations – will be offered. Individual preregistration is $15 five working days prior to each event and $25 thereafter. The fee includes lunch, refreshments and educational materials. For more information and to preregister for the Brown County program, call the AgriLife Extension office in Brown County at 325-646-0386. For the Kerr County program, call the AgriLife Extension office in Kerr County at 830-257-6568.