There is no secret to good land management. It takes time, hard work and perseverance and the rewards can be awesome. Good land management means implementing the propert wildlife habitat management practices or livestock grazing practices, often both, to keep both plants and animals in optimal shape. For landowners interested in learning more about land management in Texas, the Texas Grazing Lands Conservation Initiative (GLCI) will host the Texas Grazingland Conference: Solutions for Healthy Land and Profitable Ranching in Fort Worth, Texas on July 15-17, 2013, at the Radisson Hotel Fort Worth Fossil Creek. (Packet attached)
The conference will feature four concurrent sessions with 16 full-time and part-time ranchers sharing their knowledge, insight and experience on the cow-calf and stocker industry. The sessions will include profitable ranching management; wildlife management with and using livestock; risk management and marketing strategies. Through this peer-to-peer information sharing, attendees will have an opportunity to learn successful management strategies that can help them improve their land and their business.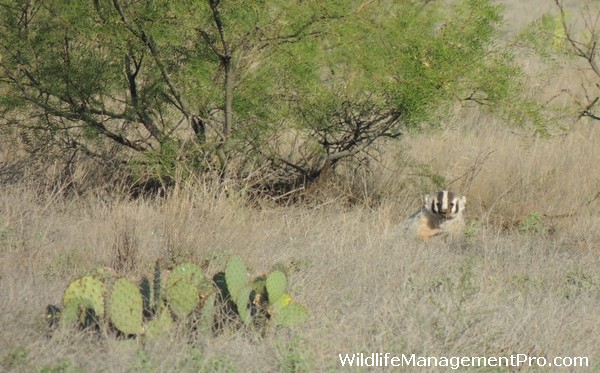 "Ranchers are facing tremendous challenges right now with drought and increasing input costs. Many ranchers are now looking for alternatives that are both ecologically sustainable and economically feasible in order to keep their operation going," said Jeff Goodwin, Texas GLCI coordinator. "Texas' grazing lands provide forage for livestock, habitat for wildlife, rainfall capture and storage, and recreational opportunities from hiking to hunting and fishing. Many of today's producers are looking for innovative ways to diversify their operations, this conference will not only cover profitable grazing techniques, but will also outline risk management and marketing strategies that have proven successful."
Two nationally acclaimed keynote speakers, Dr. Temple Grandin, noted animal behavior expert, author, speaker and professor at Colorado State University; and Kit Pharo, speaker, author and rancher and owner of Pharo Cattle Company, will both share their insight and wisdom with attendees.
Information on registration, exhibitor and sponsorship opportunities is available at this website. Full conference registration is $100 and is due by June 28, space is limited so early registration is encouraged.
The GLCI was founded in 1991 to provide high quality technical assistance on grazing lands on a voluntary basis and to increase the awareness of the importance of grazing land resources. For further information about this land management conference discussing habitat, livestock and wildlife contact Jeff Goodwin, Tx GLCI coordinator at 254-742-9951 or jeff.goodwin@tx.usda.gov.