Sometimes quail management plays second fiddle to deer hunting operations in Texas, but the presence of these upland game birds is always indicative of good wildlife habitat. Landowners interested in providing more for bobwhite should first consider learning more about them, and now is your chance. The Rolling Plains Quail Research Ranch will host its 6th annual field day on Friday, September 27 from 9 a.m. to 3 p.m.
The theme for this year's event is "Best Management Practices for Quail." The tour will feature such relevant topics as:
Bermudagrass renovation for bobwhites
Enhancing useable space for bobwhites on post-CRP contracts
Brood patchesQuail oases
Use of "camera trapping" in quail management
Sculpting prickly pear habitat for quail
Shrub mortality response to prickly pear herbicides
Translocation of scaled ("blue") quail into former ranges
Key plants for quail
Shale & quail – quail considerations in a pending oil boom
Updates on quail research efforts
And more!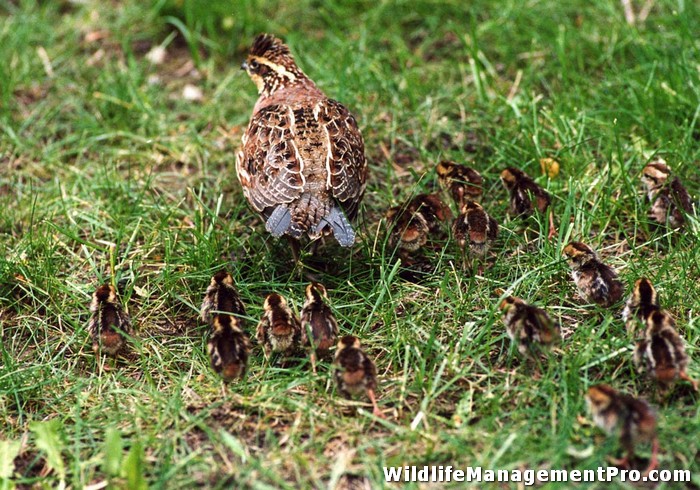 Two CEUs will be available for those holding a TDA private applicators license. In case of rain (hey, it happened last year!), they will move the quail management workshop into Roby for indoor discussions. The field day is co-sponsored by Rolling Plains Quail Research Foundation, Park Cities Quail, Texas A&M Agrilife Research, and Texas A&M Agrilife Extension Service's Quail Initiative. For more information contact quail guru Dale Rollins at 325-650-0311.
To pre-register, please complete the online form. Mail your check to the address below along with a copy of your online submission. Pre-registration is $10 until Sept. 20, then $20 thereafter and at the door. Registration includes lunch, refreshments, and a copy of the field day abstracts. Students may pre-register for $5.