It's almost turkey hunting season in Texas and I'm excited! Not only are the toms getting a little restless but so am I after a cold, wet weather. The spring season for turkey starts on March 21, but a new app can help hunters document their harvest. Texas Parks and Wildlife Department recently released the My Texas Hunt Harvest App for iPhone and Android devices, which allows hunters to report harvested game in real time on smartphones or tablets.
Texas hunters can use the app to record the number of harvested game animals, including eastern turkey where all animals must be documented. Hunters can also view harvest history, including dates of location of each hunt. This will help us remember the details, but should not limit our ability to embellish our stories around a campfire. The Texas Hunt Harvest App will be most convenient for hunters in east Texas. Successful hunters can check Eastern turkey harvested without having to visit physical, official check stations. This will save hunters both time and money.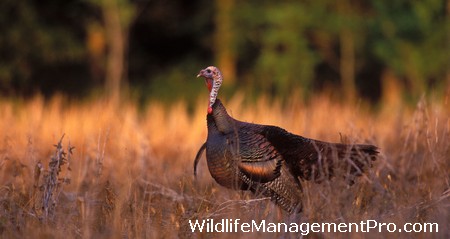 Wild turkey hunting season continues in South Texas counties until May 3. Youth hunters get another shot May 9-10 if needed. The annual bag limit for turkey is four gobblers, but as in the past only one may be an Eastern turkey.
Believe it or not, turkeys were almost extinct in Texas a century ago. Careful population management and support of landowners and hunters have brought the famous bird back from disaster, according to TPWD biologists. State figures show that turkeys now inhabit 223 of the 254 counties in Texas.
The Eastern wild turkey is the most populous of the five subspecies of turkeys — in the eastern U.S. It not as prevalent, but certainly as sought after, in South Texas. Eastern birds are bigger than the two other prevelant turkey subspecies in Texas, with body weights of around 25 pounds. The other subspecies are the Rio Grande and Mirriam's wild turkeys. Rios are found just about everywhere west of IH-35 and Mirriam's turkey are limited to the northern Trans-Pecos in Texas.