Let's face it, spring turkey hunting is fun when the gobblers are hot to trot! Unfortunately, there are fewer and fewer birds in East Texas, prompting Texas Parks and Wildlife Department to look at closing the spring season in the eastern half of the state altogether. Most years between the early 1990s and 2011, fewer than 200 turkeys were recorded at the mandatory check-stations, where successful East Texas hunters were required to bring their birds.
We are talking about East Texas, so who knows what's being killed east of IH-45, but with less than a couple hundred birds making it to through check-stations each year it seems like the right decision would be to stop all turkey hunting in the region. I can only imagine there are numerous problems with habitat and reproduction that are making things tough on existing eastern turkey populations, so it's no wonder that even the TPWD turkey stockings have far from a raging success.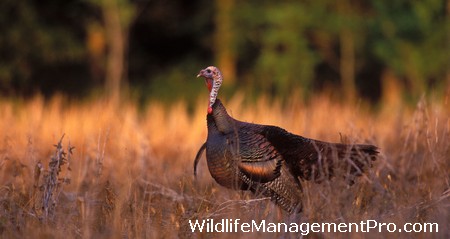 Source: A recommendation to suspend the spring turkey hunting season in almost half of the East Texas counties where a limited season for eastern-subspecies wild turkeys has been allowed. If approved by the Texas Parks and Wildlife Commission, which will consider the proposals for adoption at its March 26 meeting, the changes would take effect September 1, 2015.

The proposal to close the spring turkey hunting season in all or part of 14 of the 28 East Texas counties where a month-long spring season currently is allowed comes as wildlife managers try to address what has been a frustrating, decades-long and mostly failed attempt to re-establish eastern-subspecies turkeys in the bird's former range.

Since the late 1970s, TPWD, working in cooperation with U.S. Forest Service, other government agencies, universities, landowners and the National Wild Turkey Federation, have stocked approximately 10,000 wild eastern turkeys, trapped in other states and transported to Texas, into East Texas. The effort is aimed at re-establishing the subspecies of turkey native to as much as 10 million acres in the eastern third of the state, but which had been extirpated by the 1940s through a combination of over-hunting and habitat loss.