Bass fishing is always fun, but every angler hopes hook into a truly large, wall-worthy bass. Putting a big fish on the wall is great, but putting donating a Sharelunker to improve largemouth bass fishing in Texas is even better! To qualify for the program administered by Texas Parks and Wildlife Department bass must weigh 13 or more pounds. This past weekend, two Texas anglers did just that—one at Lake Livingston and the other at Lake Amistad.
Fishing on Lake Amistad, Robert Robles of Del Rio caught Toyota a 13.5 pound bass. At almost the same time, Robert Laird of Livingston set the hook on a 13.19 pound bass. Robles was fishing in about 30 feet of water in Evans Creek using an Amistad Tackle Flutter Spoon. Laird was fishing in 6 to 8 feet of water beside the U.S. 190 bridge across Lake Livingston. He was using a Bagley crankbait.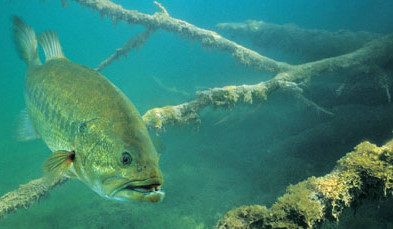 Laird's fish is the first ShareLunker ever entered from Lake Livingston and is the new lake record for largemouth. The fish also was the big fish in the Polk County Bass Club tournament Laird was fishing in and helped him win. The fish bested Lake Livingston's previous largemouth record of 12.45 pounds caught February 16, 1987.
Lake Livingston is not known as a big bass lake, and some of Laird's friends doubted him when he said he had a fish over 10 pounds to weigh in.
"They didn't want to believe me on Lake Livingston," he said. "When I pulled her out of the bag, all their eyes flew open."
Any angler legally catching a 13 pound or bigger largemouth bass from Texas waters, public or private, between October 1 and April 30 may submit the fish to the Toyota ShareLunker program by calling program manager David Campbell at 903-681-0550 or paging him at 888-784-0600 and leaving a phone number including area code.